We always loved receiving the Harry and David catalog and drooling over the merchandise, especially the ol' "Tower of Treats." (Imagine that said in a monster truck show announcer voice. Much more impressive!) Here's the Classic: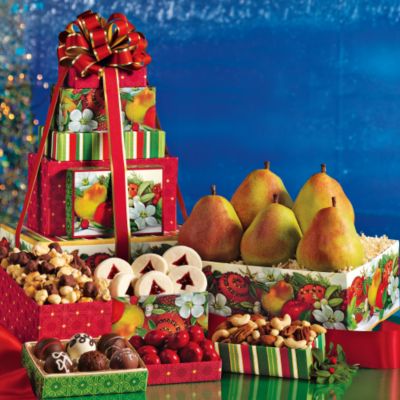 When I brought my lunch to work yesterday, festively bound in a Safeway plastic shopping bag, I couldn't help but think: "TOWER! OF! TREEEEATS!" Mine looked a little different, though:
Being a volume girl, this one is right up my alley these days....